It's no secret. Real Housewives of Atlanta has been a snooze fest this season.
The once very funny and interesting RHOA used to have viewers sitting at the edge of their seats. Now, the show barely makes the cut. Maybe it the lack of interesting story lines this year or maybe the show is missing its Queen, Ms. NeNe Leaks. Whatever it is, Bravo has to fix the issue and fast.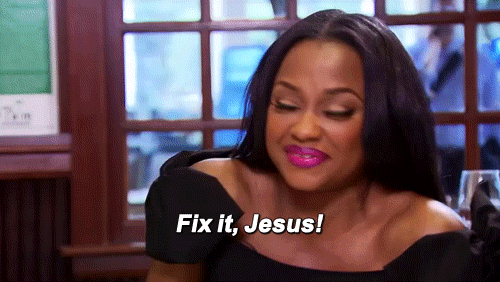 Unfortunately, instead of fixing this problem Bravo has shot themselves in the foot. According to lovebscott.com, RHOA has fired Georgia Peach, Phadrea Parks. Sources told lovebscott.com that Phaedra was NOT given her pickup letter (renewal papers) to return for season 10 of The Real Housewives of Atlanta.
"Everyone was given their renewal papers last week and Phaedra didn't get hers. She got caught in so many treacherous lies this season that even the producers (including Andy Cohen) have had enough. She even brought 'fake' divorce papers to the reunion to prove a point. No one knows whether she's telling the truth about anything anymore."
If people got fired for lying, no one would have a job. Were the lies Phadrea told this season different from any of the other lies the ladies told last season? What makes this time any different? Whatever it is, Andy Cohen, executive producer of the show, made a huge mistake. Phadrea Parks actually makes the show funny and bearable. Cynthia and Kandi are cool, but boring. No one likes Kenya and Sheree isn't enough to stir the pot. You need Phadrea for this group. Plus, we are tired of seeing the ladies degrade and bully Porsha. It's actually nice to see Porsha have at least one ally.
What do YOU think? Was Bravo wrong for firing Phadrea Parks?
Subscribe to our mailing list