Prince's

estate has sued, co-producer

George Ian Boxill

after the "unauthorized" release to new EP music.

On Tuesday night, "New undiscovered Prince recordings" between 2006 and 2008 surfaced. A 6 song collection expected to release on Friday under the track title "Deliverance"was in honor of the one-year anniversary of the legendary musician death. Just after the announcement of "Deliverance" release date, iTunes pulled the songs from its holdings page.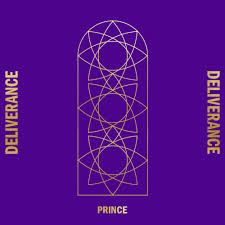 A United States District Court judge in Minnesota placed a restraining order to the estate of Prince against the release of "Deliverance".
 Ruling that Boxill, "Shall not publish or otherwise disseminate any unreleased recordings that comprise the work of Prince Rogers Nelson that are alleged to be within the scope of the Confidentiality Agreement between Boxill and Paisley Park Enterprises."
Before the ruling on Wednesday the estate of Prince said, "The Estate is taking immediate legal actions to prevent Mr. Boxill's continuing violations of his agreement and the rights of the Estate and its partners in Prince's recordings. "Any dissemination of the recordings and underlying music compositions, or fixation of the same in any audiovisual work or otherwise, is unauthorized and in violation of the Estate's rights to the master recordings and musical compositions."
The Court forced Boxill to immediately deliver all of the recordings to the estate, according to the ruling.
"Deliverance" is no longer available on any streaming services because of the ruling. Everyone will have to wait for a proper release from the estate but here is the Track list that was once available.
Deliverance Tracklist:
 "Deliverance"
"I Am"
"Touch Me"
"Sunrise Sunset"
"No One Else"
"I Am(extended)"
Do you think this legal battle between Boxill and Paisely Park Enterprise is about money or more about protecting Prince's legacy ? 🤔
Subscribe to our mailing list