Along with the release of her new mobile game app "Nicki Minaj: The Empire". Nicki Minaj drops a new song as an added bonus from the game "Ain't Gone Do It".
Expensive taste for designer she raps, "I'm draped in McQueen, Balmain on my jean…Ask Givenchy and Marie Claire"
Nicki Minaj: "Ain't Gone Do It"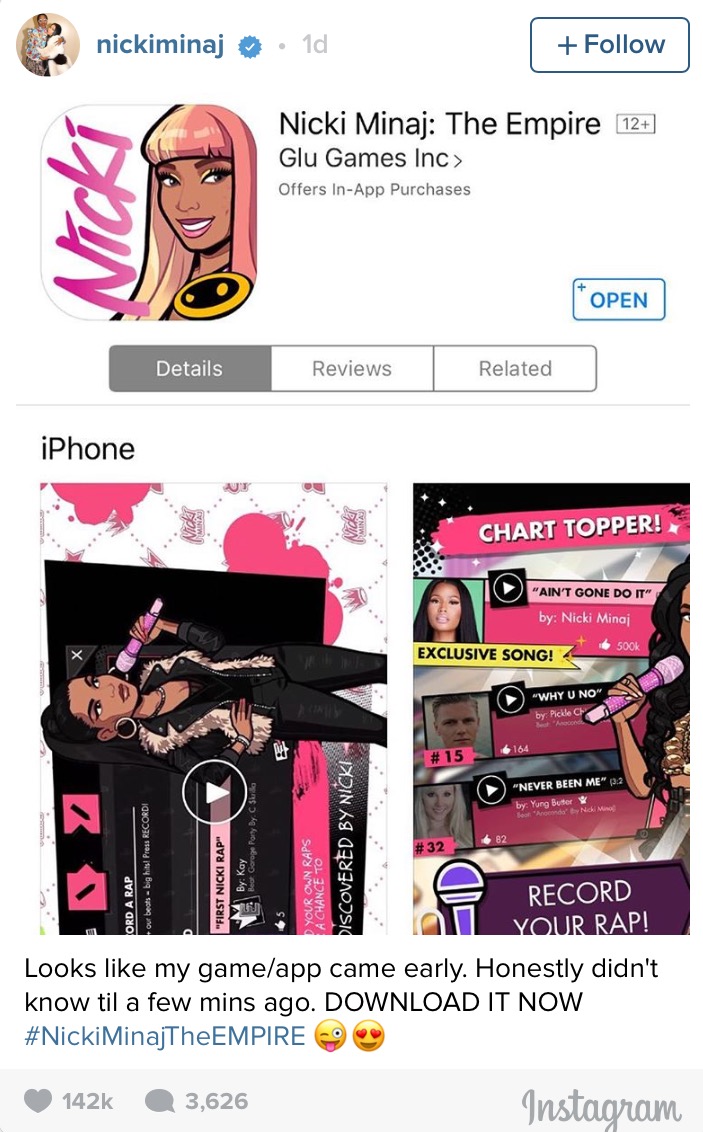 The Empire gives players the chance to create their own rhymes over beats, live the hip-hop empire dream, and customize fashion for their own avatar.
The game is developed by Glu Moblie the same company behind the success of "Kim Kardashian: Hollywood" and is available on Google Play and the App Store.
Download and play https://play.google.com/store/apps/details?id=com.glu.nickiminaj
https://itunes.apple.com/nz/app/nicki-minaj-the-empire/id1077024869?mt=8