Eva Longoria and Kerry Washington are slowly making their mark in Hollywood. Longoria and Washington will produce and star in 24-7, a workplace comedy.
They will be producing it through their respective entertainment banners. Longoria's UnbeliEVAble Entertainment banner and Washington's Simpson Street banner.
Sarah Rothschild is the screenwriter. She writes on "Love, Unscripted" on Awesomeness TV and she will be represented by Verve.Rothschild wrote for The Gauntlet and The Dog Walker, as well.
Washington's Simpson Street is also developing a film feature based on the book, City of Saints and Thieves in collaboration with Will Packer and Universal, The Perfect Mother with TriStar, and The Mothers with Warner Bros.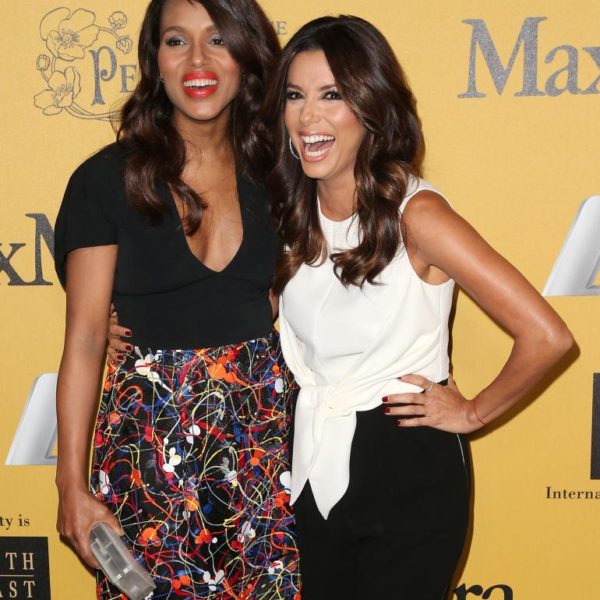 Along with 24-7, Longoria will be producing Jamie Foxx's new project, All-Star Comedy, MGM's Overboard remake, and Type-A.
These are two women of color that are WINNING! What do you guys think? Let us know in the comments!