It seems that 2016 has been a rough year for us all. We have lost some big stars throughout the year and some of us are feeling quite sad about it.
However, some of these die-hard fans are taking it to the next level. In order to keep their favorite celebrities safe from the wrath of 2016, they need to get creative!
For a fan in South Carolina, keeping Betty White alive is his main priority as we close this year off!
Hollywood's favorites, Debbie Reynolds, Carrie Fisher, George Micheal, Muhammad Ali, Prince, and many more amazing people have left us this year.
But this fan will go through any lengths to make sure Betty White survives 2016.
So, the fan of the year goes to, Demetrios Hrysikos!
He set up a GoFundMe account for White in hopes that he could be by her side to ensure her safety as we ring in the new year.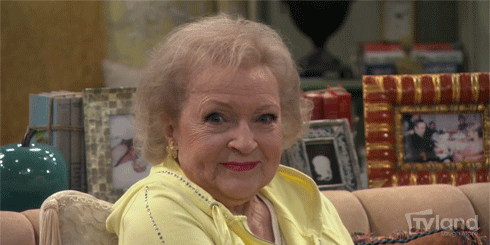 While some people think this is a creepy way to get close to one of your fav celeb, others believe that this is a genuine gesture!
According to Today, a recent interview with Demtrious reveals that he doesn't want White getting any crazy ideas about his plans to keep her safe!
"Betty, if you read this, don't get the wrong idea! The internet loves you. We want to celebrate you and keep you safe."
But hey, if you plan on donating to keep the Gold Girls star safe in 2016 you better hurry!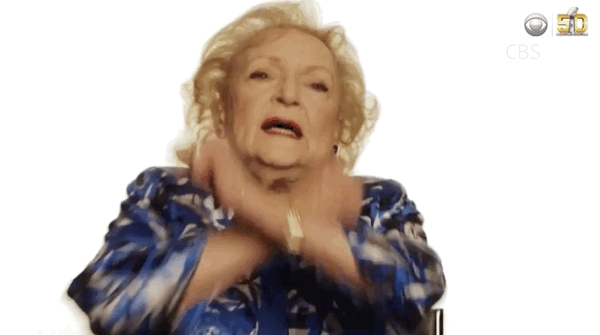 Hrysikos plans to start closing donations at midnight on New Years Eve!
Demetrios has already raised $8,895 of $10k goal!
All of his proceeds will go to the Spartanburg Little Theatre in order to help new stars of the stage.
This gesture is to also give tribute to the legends that have left us this year.
I think its safe to say that a lot of people love Betty White, but Demetrios Hrysikos can be the fan of the year!
Oh and Betty, stay hot in 2017!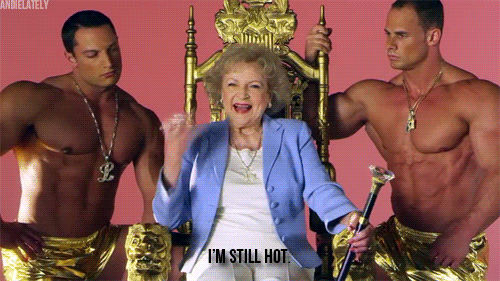 Subscribe to our mailing list